There are several reasons you will need to optimize your images for web. Most digital cameras take very large high quality photos. And when left untouched and raw, they contain a lot of heavy information that is not needed to be served on a website.
If you don't optimize, your images will weigh down on the web page that you are trying to serve to your visitors. The browser and/or server will take too long to respond because there is too much information to read and download. This causes lag and if your page takes way too much time to view on their cell phone, tablet or desktop, your visitors won't want to wait around for your page to load. They will find the information elsewhere or give up all together. A faster site is a more search engine friendly website (SEO friendly).
There are 2 main types of compression levels available, Lossy and Lossless. Basically, choose lossy if you prefer a more optimized image weight (faster image). The program will do it's best to retain maximum quality in doing so. Lossless is a little bit more fancy, so if you rely on high quality images ( photography websites ) to be served, and still require optimized images, this is a better choice for you. The majority of users should go with Lossy.
How To Bulk Optimize Images With A Mac
On your mac, locate the images you want to resize. If you want to keep the raw files, I would suggest making a copy of the images you want to resize so you don't effect the original images in case you need the larger files for later use.
Select all images.
Right click on the selected images and choose "open with preview"
In preview go to "edit" > "select all"
Then go to Tools > Adjust Size
For web, you'll want a resolution of 72. Make sure "scale proportionatly" is checked.
Now just choose one or the other, for my clients, I say concentrate on width rather than height. So for width my reccomendations to keep a website optimal and speedy and still have large pics would be a minimum of 500pixels wide OR a maximum of 1200 pixel wide or an average of 800 pixels wide. If your website depends on showing off beautiful images because you are a photographer, or food blogger. You should stick with larger.
Click Okay
Image Compression Apps for Mac
Download Compress premium version (4.99) at the app store. If you don't know how to download and install apps on your mac, you can learn to do that by reading this article.
Than click the add images button and search thru and select all images you want used in this compression. You can keep coming back and adding images until you have the amount of images you want to optimize for this session. Once you're done, click the compress number. There should be a number next to it indicating how many photos you've chosen for this compression. Once complete, the system will ask you to save (or perhaps open) this new compressed folder somewhere on your computer. Find a spot to save and do so. It will drop an entirely new folder filled with a super optimized copy of all your photos you chose. Close out of the app when done.

Another alternative is ImageOptin, which is free, but doesn't optimize as well as compress app from mac store.
How to Bulk Optimize Images with a Windows Computer
Unfortunately, there are not a whole lot of options in windows computer programs that allow you to do batch optimization of images. But here are a few…
How to optimize images using an Android
How to reduce image file size with an Iphone
How to Bulk Optimize Images Online
With TinyPNG you can upload and download your images for optimization. The catch here is that you can only upload 20 images at a time and none of them can exceed 5MB each.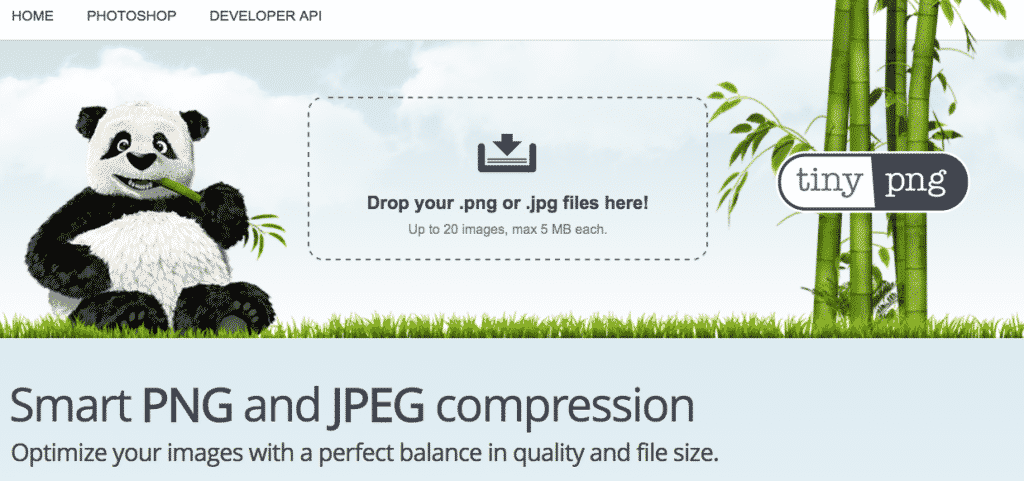 Other online bulk image optimizers include…
How to Bulk Optimize Images with WordPress Plugins
This is not the most ideal way to optimize large images. preferably, they are already optimized before you upload. Reason being, is that when you make you website do fancy jobs like this, there is a risk involved with doing so, like crashing your website. So be careful. Call a professional 😉
But there are tools out there that you can use if you want WordPress to do some work for you, before and/or after images are uploaded. Here are a few of my favorites!