Freelance Web Designer in Spokane
Invest With The Best Website Designer
Seize the opportunity to work with a 12+ year expert you can trust while building a powerful web presence for your business.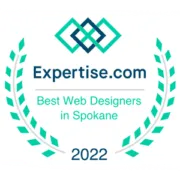 Websites That Get Results!
Web designers near have been known to take your money and simply develop a website. I'm a freelance web designer in Spokane who cares about your business and wants it to perform well. The 12+ years of my experience and 500+ successful website launches make me a perfect fit for that business needing 1-on-1 attention with advice from a business management degree major.

I have worked with a number of website designers over the last 20 years and I would "Highly" recommend Ravenous Raven Design for your website development. Not only is Heather a top designer but her loyalty to her customers is absolutely the best, and I did my research!!

The site is being SO well received.  We've doubled in sales, and mostly there are months where we're experiencing RECORD sales….thanks to you!
Heather, A mere thank you, doesn't suffice to express my gratitude and appreciation for all you do. Your incredible work ethic, infinite patience and quick response time makes you an absolute pleasure to work with. I am so lucky I found the best web designer and one of the nicest people I know.
With love,
Alice
I am so appreciative of Heather's patience and video tutorials. It was easy to communicate with her and she responded to me within an hour when I had requests. She helped navigate my existing relationships with vendors and taught me how to better communicate with photographers sending me wedding photos for my website. Web Design & Development Services
I'm a professional WordPress Web Designer & Developer. I'm known for making some pretty cool websites on the internet. I'm an expert in fixing broken websites, hardening WordPress security, optimizing website performance, SEO and marketing.
WordPress websites built to put performance first in mind. Conversion focused web design to help your business get more leads.
Corrupted, misconfigured or hacked website are remedied and repaired under management plans or hourly labor rates.
Compete with other businesses in search engines for keyword terms to help increase your ranking for better website exposure.
Gain the accelerated education your company or employees need to perform in-house essential website and internet tasks.
#1 Trusted Local Web Designer
Please take your time and get yourself acquainted with the portfolio of my extensive workmanship, raving reviews from my clients, and the 15 years experience I've built to create a powerful resume which displays my strengths. I bet you're wondering "how much do freelance web designers charge?".
Professional websites for your kind of businesses
I'm a USA based web design company. Born and raised American Army brat of 2 Sergeants. 
Get to know your freelance web designer.
In my 12+ years of running my business; I have developed, designed, improved and managed hundreds of websites of various kinds. Here are a few of my favorite designs.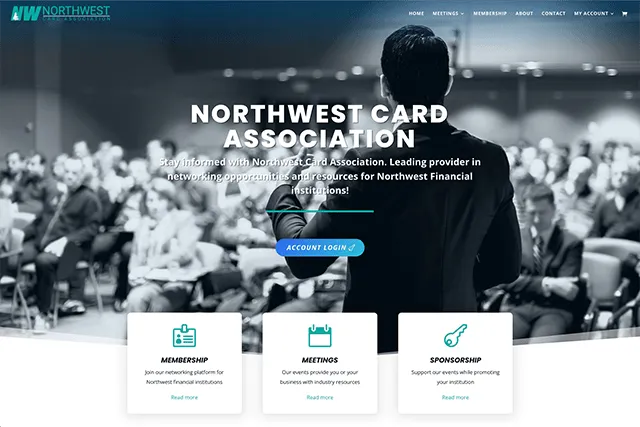 Northwest Card Association
Northwest card assocation is a non-profit organization that educates its members on the latest financial instituation information.
Opportunity for Washington is a non-profit organization providing education and resources to Washington families and businesses.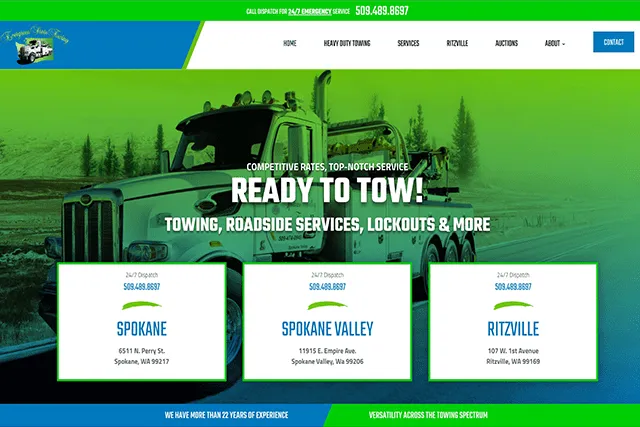 Evergreen state towing is a local towing company in Spokane, serving Spokane county and surrounding cities.