Invest With The Best
Web Designer in Spokane
Web designers near me will take your money and simply develop a website.
Seize the opportunity to work with a 12+ year expert you can trust while building a powerful web presence for your business.
Heather Is An Expert SEO, Web Designer & Developer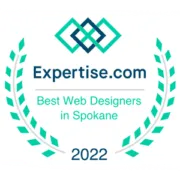 What My Clients Think!
Are you looking for a freelance web designer who knows how to think out of the box? I'm a professional you can trust with your website, who's there to give you that 1on1 type of relationship, while we work on your project.
The site is being SO well received.  We've doubled in sales, and mostly there are months where we're experiencing RECORD sales….thanks to you!
I am so appreciative of Heather's patience and video tutorials. It was easy to communicate with her and she responded to me within an hour when I had requests. She helped navigate my existing relationships with vendors and taught me how to better communicate with photographers sending me wedding photos for my website.
Heather, A mere thank you, doesn't suffice to express my gratitude and appreciation for all you do. Your incredible work ethic, infinite patience and quick response time makes you an absolute pleasure to work with. I am so lucky I found the best web designer and one of the nicest people I know.
With love,
Alice Web Design & Development Services
I'm a professional WordPress Web Designer & Developer. I'm known for making some pretty cool websites on the internet. I'm an expert in fixing broken websites, hardening WordPress security, optimizing website performance, SEO and marketing.
WordPress websites built to put performance first in mind. Conversion focused web design to help your business get more leads.
Corrupted, misconfigured or hacked website are remedied and repaired under management plans or hourly labor rates.
Compete with other businesses in search engines for keyword terms to help increase your ranking for better website exposure.
Gain the accelerated education your company or employees need to perform in-house essential website and internet tasks.
Surf The Seas!
Please take your time and get yourself acquainted with the portfolio of my extensive workmanship, raving reviews from my clients, and the 15 years experience I've built to create a powerful resume which displays my strengths. If you would like to know how much a website costs, you can find my starting web design prices here.
Professional websites for your kind of businesses
Get to know your web designer's expert credentials.