As a freelance web designer who uses WordPress to create and manage my website and those of my clients—I am well-positioned to gauge WordPress users' needs. When it comes to ensuring each of these sites functions well, one of the most important aspects I need to consider is the hosting provider I use.
My WP Engine Review
My Number One Choice for Web Hosting
After thorough research and years of experience, I've identified WP Engine as my top choice for web hosting. I use WP Engine myself, and it's an excellent hosting platform that provides the infrastructure I need to care for all the sites I manage. As a result, I've compiled a list of my top reasons to choose WP Engine hosting for your WordPress website:
WP Engine High Performance Server
WP Engine is the world's number one managed WordPress hosting engine for a reason—sheer, unencumbered power. WP Engine's included content delivery network (CDN) boasts a 40% increase in page speed, and from my experience, that estimate is right on the money.
When I have a client in need of a powerful eCommerce website or who operates a business that requires a website with multiple pages attracting loads of traffic, WP Engine is by far the best choice. The CDN offers smooth, speedy performance that reduces your bounce rates and boosts your SEO appeal. However, the overarching effect of all this power is the most important—increased conversions and an improved bottom line.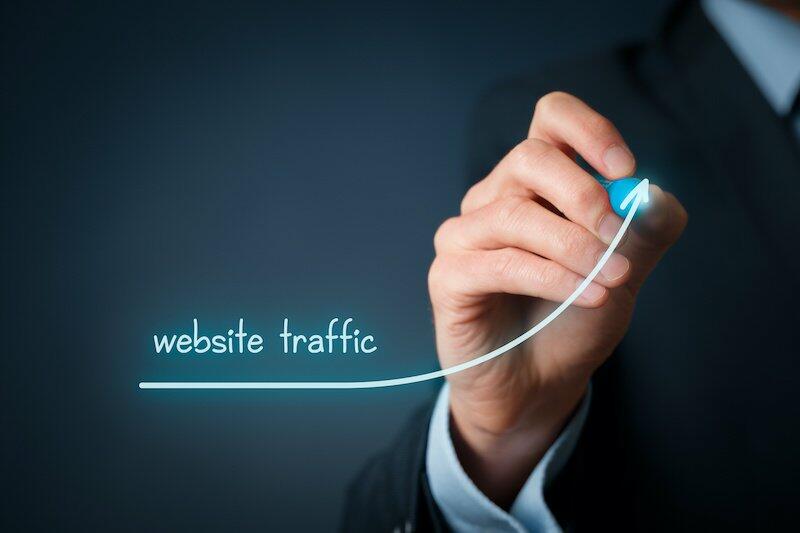 WP Engine Security and Malware Removal Service
Many people express concern about hosting engine security, particularly as it pertains to the potential for neighboring sites to expose them to vulnerabilities. Fortunately, WP Engine has a deep understanding of this concern and utilizes a secure server infrastructure that isolates your website from others, optimizing site security. WP Engine performs continuous monitoring to ensure excellent security protocols remain in place at all times.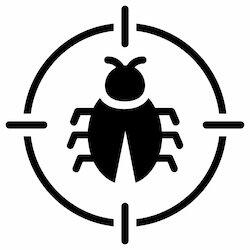 If an exploit is identified, the platform handles the situation with automatic updates and patches to address the issue as soon as possible. Or, you can perform a malware scan regularly with WP Engine's Vulnerability Scanner—no need to invest in a separate security tool. WP Engine also keeps your transactions safe and secure with free, included SSL certificates.
In the event, you need further assistance to with what you believe to be a hacked website, you can contact WP Engine support who will attempt to identify and remove the malware on your behalf.
Peace Of Mind Tools
WP Engine provides peace of mind. My absolute favorite advantage of WP Engine isn't a single feature, but all the accumulated things WP Engine does well. The engine offers local dev staging to speed your testing and development and comes with Dev, Stage, and Prod environments to streamline your workflow. You can then rest easy knowing that WP Engine also provides regular backups with one click so that you can recover your digital experience with ease.
WP Engine makes it easier than ever before to make your move, with auto migration as well as serviced upgrading. With the inclusion of MaxCDN and other essential security and development tools, you'll not only experience ease of delivery with all the necessary items included in the starter package, but you'll save money, too.
On the rare occasion that you experience an issue, WP Engine is right there by your side, with 24/7/365 phone and chat support located right here in the USA.
WP Engine Hosting Highlights
Unique automated plugin updates: Keeps your website secure by updating plugins for you. However, in the event that a plugin causes an issue, it will revert your site to a backup. Smart plugin manager has a visual recognition system that monitors all this behavior for you. No worrying that your site is broken when you haven't checked it. This maybe be an upgrade depending on your plan.
Migration made easy: AutoMigrate websites yourself with an easy to use plugin. Manually install websites yourself with easy to follow instructions. One thing I love is that there is a temporary domain to view your whole working site before switching servers. No need to mess with host files to view a migrated website.
Fast and friendly 24/7 chat support or phone support for higher plans. No waiting for support tickets.
MaxCDN included for those sites that might need a little more push in performance.
30 days of Backups. Built in one click backup and restore. You can even restore a backup from one environment to another in the event you need to do some testing. Support has access to 60 days worth of backups if you find you need to go back that far.
Easy to use hosting control panel. No cpanel needed.
Easy panel for creating Redirect Rules.
Production, Development and Staging Tools.
Great documentation. If you are like me and don't really like asking support for help, you can find answers to most problems with easy to follow documentation and great visuals and steps to help get things going or fixed.
Includes Genesis theme and 35+ Child Themes.
Commitment free. They offer a monthly payment plan instead of forcing you to use the yearly plans like most hosts. So if you like to save your money up-front, this is a great alternative.
Con's of WP Engine
No Cpanel. If you're hoping to scale your server to be of use with other tools or make more advanced modifications to your server, you won't be able to have that much control here as this is a managed WP hosting environment. This is best to keep things simple and keep performance at its peak.
No email and no domain hosting. You'll need to have your domain purchased and hosted elsewhere if you want to take advantage of emails and any other custom things you'd want to do with the DNS.
Only chat support available with starter plan. Phone support available with higher plans. I'll tell ya now, this isn't even really an issue as there are a lot of other hosting companies who also don't provide phone support anymore and it's not even an option. The chat support is quick and highly educated in wordpress websites and I've never had an issue with getting a problem fixed. I've had them sit on the line with me for over 30 minutes to get issues remedied. And if they can't get it solved right there and then, they will get back with you asap.
Be aware of this list of blacklisted plugins.
Getting Started With WP Engine
As I mentioned above, signing up with WP Engine couldn't be easier. First, you'll need to choose a plan from one of the four options on WP Engine's website. You can select either a monthly or yearly paid plan, but you'll receive an annual discount if you choose to pay yearly.
After you've selected your plan, you'll be taken to WP Engine's checkout page, where you'll be able to select from some great addons if they weren't already included in your plan, including:
Smart PlugIn Manager
Global Edge Security
Genesis Pro tools
You can also add more sites to any plan at a fixed rate per site. Finally, all you'll need to do is enter your account and billing information, select your domain, and click "Purchase," and your registration is complete—right there on the checkout page.
If you'd like more information about WP Engine hosting, web design, or other website services like SEO, conversion services, and more, call (509) 238-4231, or contact Ravenous Raven Design.
Learn More at WP Engine – Homepage