Meet Heather
What Makes Me Different?
A little quirky, very motivated and ambitious. Genuinely enthusiastic to learn about the business you're investing in.
Conversion Friendly
Designed to increase customer conversion for sales leads and service leads.
Performance First
Developed with optimal speed in mind for SEO and user freindly experiences.
SEO Focused
Architecturally structured with SEO in mind to help increase visibility of website pages.
No Website Too Large or Too Small
The following 3 packages are starting prices for most "brochure-type" website design & development. Other factors such as page count, custom features, professional writing, custom graphics/illustrations, professional photography and hosting will generally be added to your quote if your project requires it.
I'd love to provide you with a proper quote so feel free to contact me.
Raven Package
Starter Website
Mobile Friendly WordPress Site

Up To 6 Pages

30 Day Complimentary Maintenance

Website Traffic Monitoring

Basic "On Page" SEO

Professional Home Page Copy

1 Sales or Landing Page

10 Stock Photos
Peacock Package
Most Popular for SEO
Mobile Friendly WordPress Site

Up To 15 Pages

60 Day Complimentary Maintenance

Website Traffic Monitoring

Professional Home Page Copy

1 Sales or Landing Page

10 Stock Photos
Eagle Package
eCommerce Sales
Mobile Friendly WordPress Site

Up To 20 Pages or Products

60 Day Complimentary Maintenance

Website Traffic Monitoring

Professional Home Page Copy

1 Sales or Landing Page

10 Stock Photos
Improve Your Visual Statement
Increase website traffic conversions that target your audience for your particular business goals .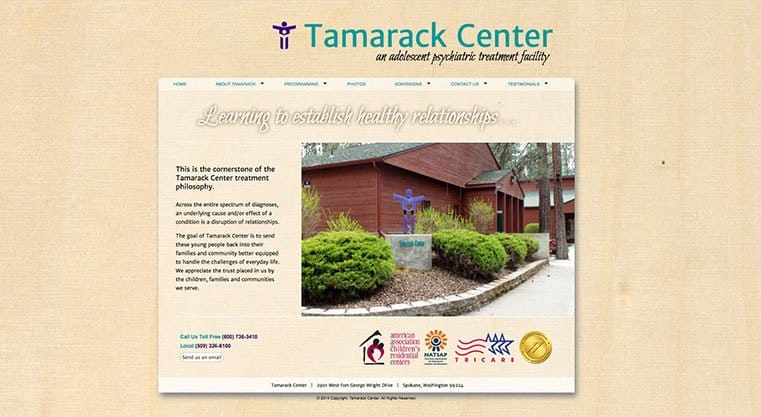 "When you've got 10,000 people trying to do the same thing, why would you want to be number 10,001?" – Mark Cuban
My priorities are to make sure my clients are heard and provide them with prompt and friendly service. I am a trusted and honest web developer.
Heather said at the beginning that I couldn't have chose a better web designer and she was right! Her passion is website design. She takes you through all the steps and gives you the highest quality service. And you get the best website you could ever dream of. – Bennett Ross, Cosmic Surge
The site is being SO well received. We've doubled in sales, and mostly there are months where we're experiencing RECORD sales….thanks to you!
We had Heather create a website for our indoor trampoline park. Her creativity and service was top notch. She took extra time to explain things and never seemed put off by questions we asked. We highly recommend Heather. In my 12+ years of running my business; I have developed, designed, improved and managed hundreds of websites of various kinds. Here are a few of my favorite designs.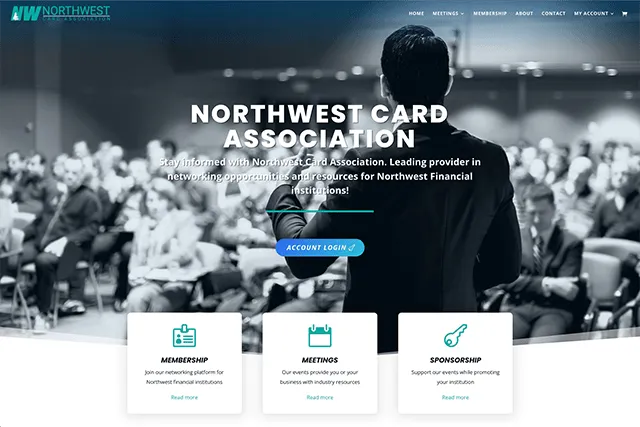 Northwest Card Association
Northwest card assocation is a non-profit organization that educates its members on the latest financial instituation information.
Opportunity for Washington is a non-profit organization providing education and resources to Washington families and businesses.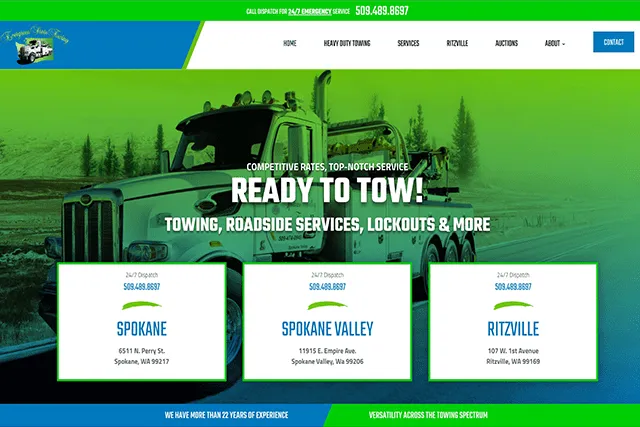 Evergreen state towing is a local towing company in Spokane, serving Spokane county and surrounding cities.
Want That Uplift?
Request a free no obligation quote.
Different Types of Websites
The websites and software I've built have been as small as a mom and pop shops and as large as and enterprise with $150,000 custom software . I don't enter into larger complex websites on my own and will hire contractors as needed to get the work complete.
Membership Websites
Want to sell your classes or services online? You can do so with a private membership website when privacy and exclusivity are needed.
Non-Profit Websites
I've had alot of experience in buildng credit union websites and donation websites. Let me show you the best way to offer your services. 
eCommerce Websites
Looking to sell products, services or events? An ecommerce website can help you drive sales for your business.
Spiritual & Religious Websites
I am open to working with most religious and non religious community type websites. That could include churches, mediums, psychics and more.
Medical & Medicinal Websites
I've built many websites for naturopaths, doctors, chiropractors, dentists, cannabis providers and various medical specialists. Lets talk about builidng yours.
Small Business Websites
Lawyers & Attorneys, Real Estate Agencies, Credit Unions, and Restaurants. Virtually any business out there that relies on marketing online should invest in web design.
Frequently Asked Questions
Below are some preliminary questions you might have that I might be able to answer as a courtesy.
Q: What is included with basic SEO friendly web design?
Basic SEO services will vary from every different developer and web design firm. This is because SEO is a very broad field with many different kinds of tasks involved.
What is included with my basic SEO friendly web development.
XML sitemap creation
Website Sitemap Submission to Google & Bing
Setup of Google Analytics and Google Console
Setup of custom or defaulted titles and meta descriptions for previews in Google search results
Installation of SEO plugins for your personal use and customization
This type of basic SEO service is meant to setup your website to be crawled and monitored.
This is not the SEO service that would help you compete in search engines for keywords amongst your competition.
If you are interested in building traffic and leads to your website, check out my SEO pricing packages.
Q: What is responsive web design?
Simply, a responsive website is one that flows around automatically with the width and height of the browser window that it's located in.
Responsive websites adjust it's content to be viewed in mobile devices, tv's and desktop computers, without having to pinch and zoom for viewablity. Instead its made for the natural habit of users scrolling up and down on hand held devices.
Q: How much does website maintenance cost?
Every web developer will come up with their own website maintenance packages to offer. Thats why prices will differ greatly from on provider to another. My fees can be found on this page ranging from $150/mo to $250/mo. That does not include hourly labor requests outside of the scope.
Hourly rates differ greatly from one developer to another depending on experience, knowledge and services provided. My hourly rates range from $100/hr to $150/hr for requested labor. Often times, if the span of work is foreseeable a developer could also be willing to provide a flat rate for requested work.
Q: How much does it cost to build a one page website?
My one page website starts at $1,895 USD.
A basic 1 page website includes 6 sections with detailed information about the particular business.
Here are live examples of what a 1 page website looks like and how it functions.
With a one page WordPress website, most visitors will scroll the entire page. But to retain the traditional look and feel of a website, these sections are hyperlinked and accessed from the navigation menu when clicked.
Q: What is a web designer?
A web designer is someone with various knowledge of building websites. While some web designers specifically only create mockups and psd images of design concepts, others are skilled in both development and design of the website. This is all closely related with which programs and software they use on a regular basis for such purposes.
What is a full stack web developer? 
Then there are full stack web developers who are educated in both backend and front end processes of developing a full website from start to finish. These developers are knowledgeable in hosting environments, databases, email management, DNS management, browser languages networking, programming, and project management.
I am an example of a full stack web developer and web designer.
Q: What is cms in web design?
CMS is an abbreviation for Content Management System. A content management system allows developers to rapidly create website pages and manage them using a user interface provides tools for them to view and interact with the pages without having to be subject to just files and code.
A CMS allows clients to make changes to their website content without having to read or modify code.
WordPress is an example of a CMS.